Why Rent Our Vehicles?
Toledo Limo
You won't find luxury vehicles that are more reliable & safe, our mechanics inspect our vehicles on a daily basis.
We make sure to include all of the latest vehicle features for your ultimate enjoyment on the streets of Toledo.
There's no need to find a designated driver or hassle with directions when you use our professional services!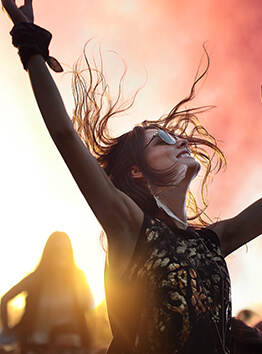 Looking for a way to have fun in the Toledo area? There are many options, but to have fun while on the road is another story. Normally, when you're on the streets of Toledo, you're dealing with less than pleasant circumstances, such as heavy traffic and road closures. Wouldn't it be great to have someone else drive for the night while you have fun with all of your friends? You'll be happy to know that this isn't a far fetched dream. With a luxury vehicle from Toledo Limo you can relax and enjoy the ride with drinks or dancing right on the vehicles! You can be assured that Toledo Limo is here to make this carefree experience possible, and you won't break the bank while you're having fun. We'll be happy to tell you about all of the ways that our professional transportation will help your night out on the town.
We're beyond excited to present you with our professional fleet of luxurious limousines and limo buses. Our vehicles have the ability to take any event to the next level with convenient and luxurious features that everybody will love and enjoy, like on board bars, comfortable seating, and fun club-like lighting! When you have one of our vehicles reserved for the night, you have a guaranteed great night ahead of you, and that's because we do all we can to ensure that your experience is top notch. You won't find better customer service from any of the other transportation companies in the area, and that's because Toledo Limo treats each of our customers as family. You can trust our dependable, reliable transportation for your next Toledo event!
Read more
VEHICLE SELECTION
Toledo Limo
Our fleet of limousines and limo buses is diverse and luxurious. With such a large selection for you to choose from, you can guarantee that there's a vehicle to suit your specific needs. Take a look at our fleet and give us a call to begin your reservation. Our booking agents are on the other line, waiting!
Our 24 Passenger Limo Bus is amazing.
Take a ride in our H2 Hummer Limousine.
Our Limo Van is unique and affordable.
Hop in our 30 Passenger Limo Bus.
40 Passenger Limo Bus is feature filled.
POPULAR EVENTS
Toledo Limo